Alteryx Inspire 2022 Recap
It has been a little while since Inspire has concluded and I am still very energized about the direction of Alteryx. This was the first conference since the Covid-19 pandemic exploded on to the scene. Let me first start off by applauding Alteryx for a fantastic presentation of a conference. Safety was a primary concern as Covid tests were readily available to all participants. Vaccination cards were required. It actually felt like a conference pre-Covid. It was just a glorious experience and Denver was a surprisingly fun destination. Now on to the content!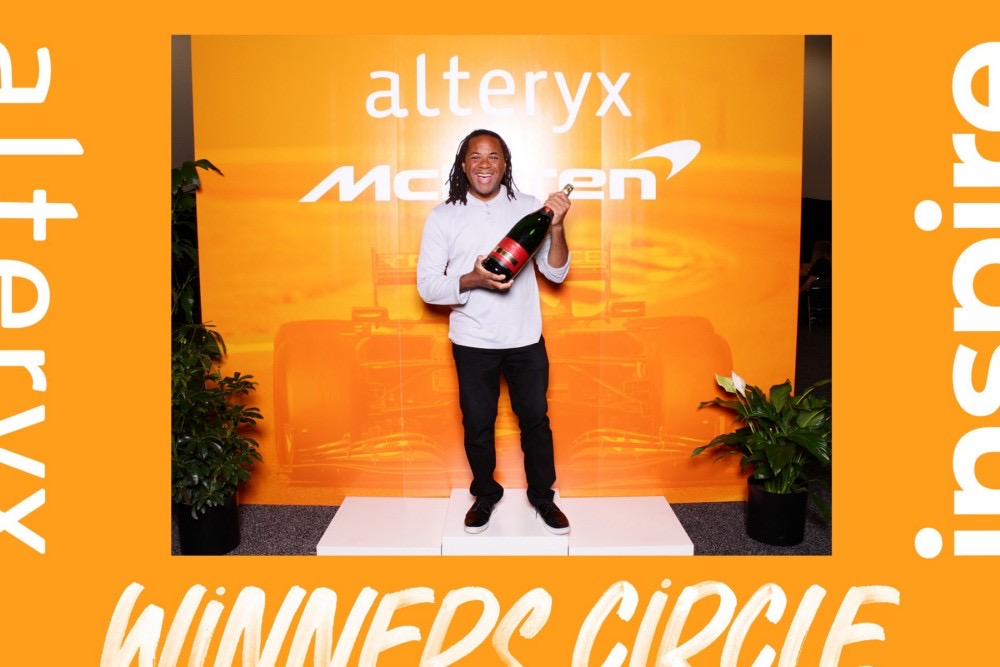 Thoughts Coming out of Alteryx Inspire
It seemed pretty clear to me that Alteryx wanted to imprint two main concepts coming out of Inspire: Alteryx's commitment to being in the Cloud and underscoring the important of Alteryx Community.
Alteryx is moving to the cloud with three new products: Designer Cloud Powered by Trifacta, Auto Insights, and Auto Machine Learning. Alteryx Community is something dear to my heart and I want to take more time to go over that. I will use a dedicated blog to speak to Community. For now, let's go over the three products in some detail.
Designer Cloud of Powered by Trifacta
The acquisition of Trifacta really proved to me that Alteryx is really putting forth the effort to be more dedicated to not just being a player in the Cloud, but being a leader in the Cloud. Trifacta's tools are brilliant and I'll be spending more time on each tool throughout the month. It's a big priority of mine because I see each of these clouds as being the future of Alteryx. First things first, though. Let's get into Designer Cloud.
Designer Cloud powered by Trifacta is the only open and interactive cloud platform for data engineers and analysts to collaboratively profile, prepare, and pipeline data for analytics and machine learning. It supports all clouds, universal connectivity, open APIs, and flexible execution, including SQL, dbt, Spark, and Python leaving endless amounts of creativity to any user. This is a browser-based, cloud native ETL solution that is available now. There are two places you can get this: www.triftacta.com or www.alteryx.com, which offer a free 30-day trial. You know what this means? Mac users will no longer need Windows emulators to use Alteryx!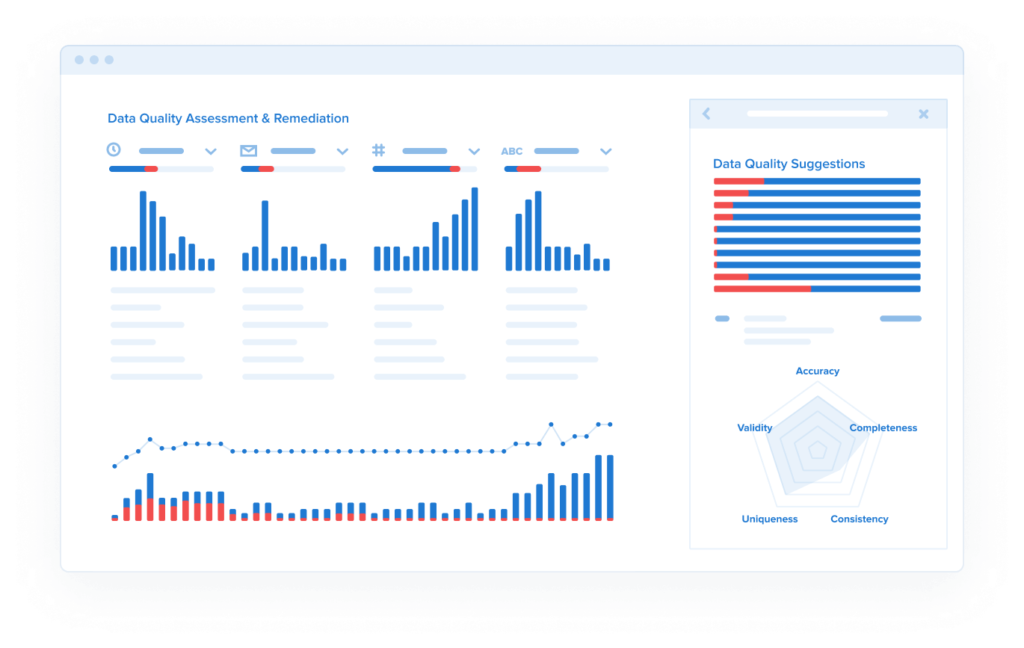 We recently had Adam Wilson, CEO of Trifacta, speak at the Orange County Alteryx User Group 2022 Q2 Meeting for a demo of Designer Cloud and Auto Insights. That experience deserves its own blog. It's a very user-friendly interface. It is a tool that allows you to prepare your data using AI-assisted stages while interacting with your results window. If you're familiar with Trifacta, Designer Cloud will look very similar to you. As the tools go through iterations, more of the traditional Alteryx Designer "drag and drop" interface features will be added. You can use 'Plans' to schedule workflow sequences utilizing conditional logic.
By contrast, with the Alteryx Select tool, it's a simple matter of checking a few boxes to let the needed additional fields flow into the analysis.  Alteryx always leaves the original data untouched, including the original column names. Again, a nice advantage over Excel but not Earth shattering.
Auto Insights
Auto Insights is a web and cloud-based tool that enables a user to ingest clean data so it can present trends and root-cause analysis. These reports are written in common language and include visuals, and they are simple to share. You may quickly customize and save the reports it generates. These types of reports would generally take hours and hours to produce when it can be lessened to a matter of minutes. One of the things I have always said about Alteryx is that it gives a user time back to his or her day.
Auto Insights' goal is to lessen or eliminate the back-and-forth questioning that occurs between analysts and their end-users. Instead of having to start from scratch and figure out the "correct" questions to ask of your data, auto insights tell you exactly what's going on and why. It was designed as a "data advisor" to assist corporate leaders in getting their inquiries answered while also providing insights.
Auto Machine Learning
Alteryx Auto Machine Learning takes your data and generates a model based on classification or regression (time series should be added soon). AutoML initially analyzes your data to see if it's suitable for modeling and then gives you suggestions on how to enhance it. It also offers an education mode that talks you through what the tool is actually doing and the ramifications of its actions, in addition to automatically modeling your data. It also features an insights tab that displays your model's drivers.
To be perfectly honest, I am not a machine learning expert. This is something that I know very little about and I'm okay with that. I like being put outside of my comfort zone. I'm chomping at the bit to understand how to learn and apply machine learning to my current clients and learning how to apply this to new clients. You can check out more about machine learning at https://www.alteryx.com/products/alteryx-machine-learning.
Wrap Up
Inspire was what the doctor ordered for me because it really energized me. The breakout sessions and the custom training were comprehensive and rewarding. I would be remiss if I did not mention the Grand Prix. This is my fifth Inspire and this version was my favorite hands down. Major props go to Claire McCullough for her stunning performance and victory. I had a chance to speak with her at the Alteryx User Group leader function the night before. This student, Alteryx ACE, and analytics rockstar really showed her speed, versatility, and precision as she navigated the three rounds of the Grand Prix on her way to victory. She really does represent the future of analytics. It was an honor and a privilege to speak with her and watch her work. #TeamClaire.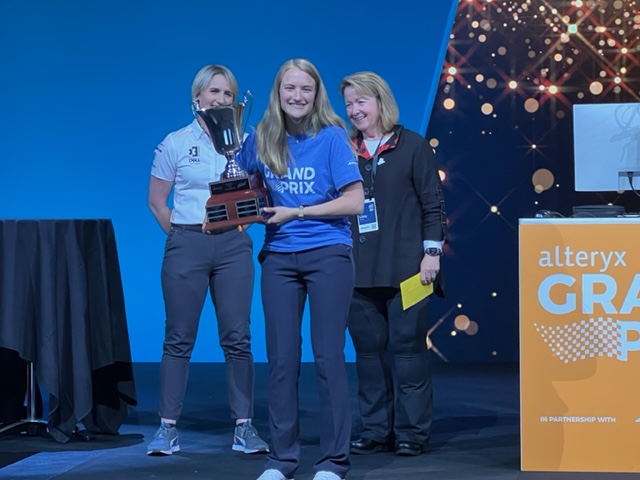 At the end of each Inspire, I ask myself, "Did I accomplish what I wanted to and needed to this week?" I can answer that two-part question with a resounding yes. I have my blueprint on what I need to learn and how I need to apply it in order to be successful this year. It's time to buckle down become a stronger version of my Alteryx self.  I guess you can say that I'm "inspired".
By Chris Williams
Certified Alteryx Partner
and Tableau Desktop Specialist