Alteryx Blog: Orange County User Group Meeting 2022 Q2
This was the second official meeting that we had for the Orange County Alteryx User Group. However, this is the first attempt at meeting in person. We had a hybrid meeting so whoever was able to come in person met us at the new Alteryx HQ on Laguna Canyon and everyone else joined us online via WebEx.
Let me start off by stating that Alteryx new headquarters is absolutely amazing! The buildings are immaculate, and the campus is spacious with plenty of area to collaborate inside or out. I have always thought that there would not be a need for huge campuses as a result of COVID and remote working being so successful. After spending time on Alteryx main campus, I would be energized to come back to work on this campus. As co-leader of the user group with Deborah Diesel, we made a conscious decision to hold all of our quarterly meetings here at Alteryx headquarters for the foreseeable future. There are two reasons for this: 1) enable anyone from Alteryx to attend and/or present and 2) have a consistent place for our users to come to.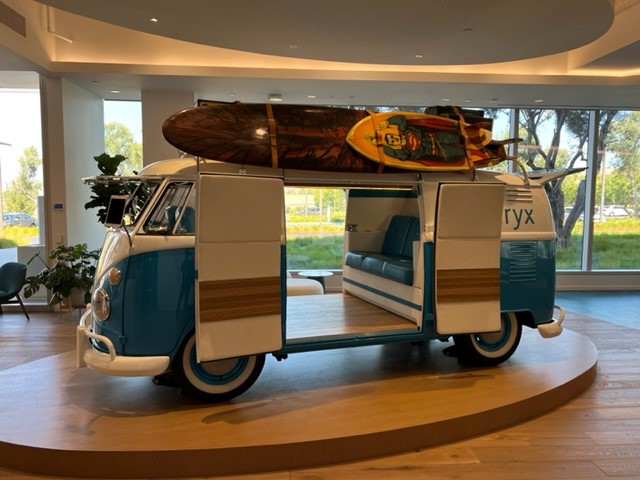 Now, the Presentations
Our first presentation was a tag team effort on Designer Cloud Powered by Trifacta with Adam Wilson and Sean Kandel. I was able to see some of this at Inspire, but this was my first real intimate look on how powerful this tool is now and where it could be in a short period of time. It was an in-depth demo of the tool tackling real use cases in the industry. I feel honored and privileged that both Adam and Sean took time out of their busy schedules to speak with us. I hope that this is first of many interactions with Trifacta as I really do feel like this relationship is the future of Alteryx.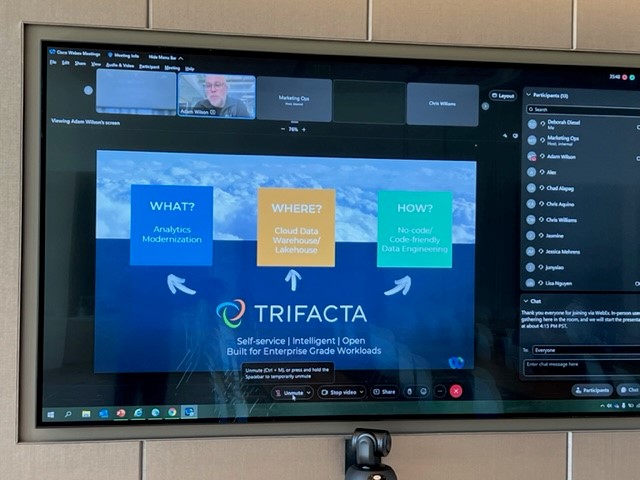 Next, we had Deborah Diesel speak on the Alteryx Periodic Table. She is such a natural when speaking on Alteryx and in her element (no pun intended). 😀 Her presentation was about 20 min long detailing how this periodic table helped in her Alteryx growth. Additionally, she mentioned about updating this Table for the newer tools. I truly feel that if you are new to Alteryx, this periodic table will help keep things in perspective in your learning process. Deborah also highlighted a specific tool, Dynamic Input. She detailed the purpose of the tool as well as how she uses it in her workflows at her job. It's a tool I use liberally, but it reinforced my understanding of it to see how others use it. This was so informative, and the audience really appreciated it, too!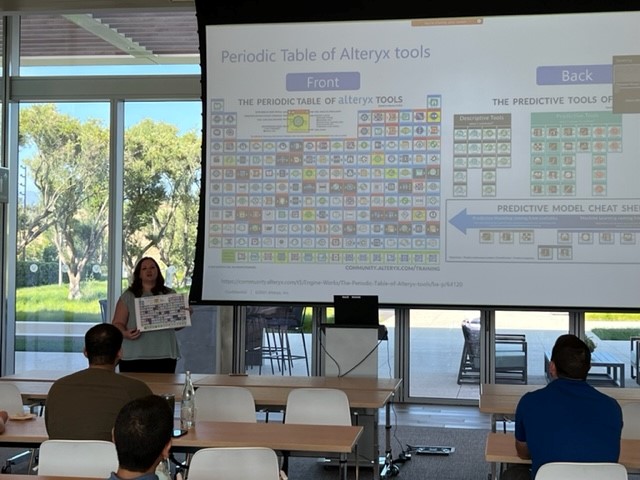 Lastly, I did a project spotlight on what one of my trusted colleagues led the charge on concerning Alteryx Intelligence Suite. This project for Washington Charter Schools was designed to propose a question. Is the enrollment healthy or unhealthy? This means are we getting more enrollments or less enrollments and why for each . This portion of the effort focuses on gathering enrollment data from each school district from the PDFs. Enter Intelligence Suite. We ingested a series of PDFs. Each page of PDF generates an individual record. The entire effort puts this enrollment data from PDF to a series of rows of data for preparation and manipulation in Alteryx Designer so we can continue the analysis for the Washington Charters project. Each rectangle that is drawn/shown goes into a single cell. During my demo, I was actually shown a potential shortcut which could condense workflow even more. I was completely mind blown and it was totally awesome! I'm always learning and this was a welcome moment. Now I have multiple ways of accomplishing something and that's a mantra for me in Alteryx. Always have multiple ways of accomplishing some action in Alteryx so that you're never stuck.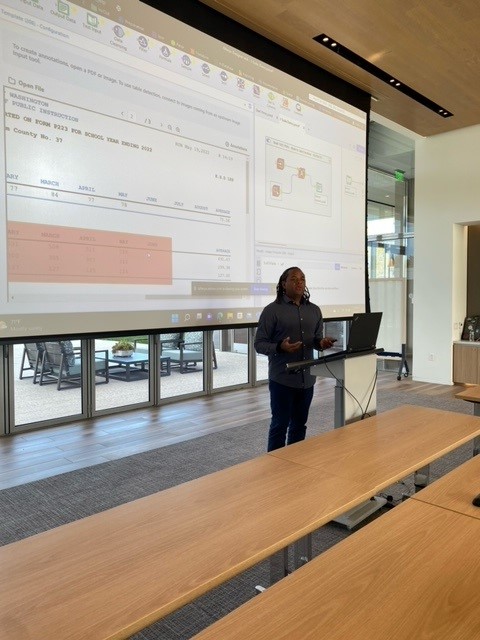 Wrap Up
I am so looking forward to building this community up again. Alteryx User Groups really catapulted my interest in the tool as well as my appetite for learning it. I'm hopeful that the interest in meeting will overflow from not a quarterly meeting, but maybe into a meeting once every two months. The desire seems to be there so as the old adage states, "if you build it, they will come". Speaking of that, please register for our updates by joining our user group by signing up at Orange County, CA – Alteryx Community. See you soon!!
By Chris Williams
Certified Alteryx Partner
and Tableau Desktop Specialist